Welcome to Grasshopper Class!
This term our topic is called 'Journey to the Sea' 
Grasshoppers will be studying rivers. We will look at the course of a river and how it meanders through the countryside and out into the sea. This topic will be supported with our trip to Cuckmere Haven.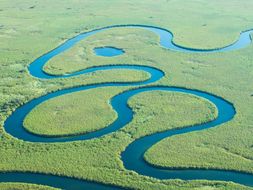 ---
Please see the link below to our Curriculum Overview:
Key Stage Two Curriculum Overview 18-19
English
This term our text is linked to the 'Young City Readers' programme. The Boy at the Back of the Class by Onjali Q Rauf is a beautiful story of a Syrian refugee. It demonstrates courage and kindness that really pulls on the chords of our hearts. From this text we will be creating an extended write of Ahmet's journey looking closely at his experiences along the way. Our key focus in our writing is to extend our ideas using a range of cohesive devices.
Maths
The Year 5s will continue with their Maths curriculum, looking at angles, written calculations and fractions.
Year 6 are focusing on booster groups and revision in preparation for their SATs.
Topic
While studying rivers, Grasshopper class will look at rivers from around the world. They will learn about the course of the river, from the source to the sea. We have a great trip planned for Grasshopper and Dragonfly class to Cuckmere Haven. The date for this is Wednesday 5th June. More details to follow….
RECENT EVENTS……
More to come……
Home Learning
Grammar and spelling books – each week, a task from the books will be set on a Tuesday for them to be handed in the following Monday. Don't forget your raffle ticket!!
Reading – Please encourage your child to read at least 5 times a week. If they complete this they get a raffle ticket for the Big Draw incentive!
Times tables – We are using Times table Rockstars to practice our tables. The children have been given their logins and the teacher will check they have been on every week.
https://ttrockstars.com/login
My Maths Children will be set a task using this website to support their learning in class. Each child has been given a letter with their individual logins on. The task might not be set each week but can also be set over a few weeks. Please check the date when the homework is to be completed by.
https://www.mymaths.co.uk/
Reading
Stuck for a good book to read? Below are 100 books to be read by the end of Year 6.
Spellings
Please help your child to learn how to spell the words from the Year 5/6 spellings list attached below. Please also look at the Year 3/4 list too. It is important they can write these words when dictated in a sentence.